FLANNEL JACKET AND PRINCE OF WALES FLANNEL PANTS
FLANNEL JACKET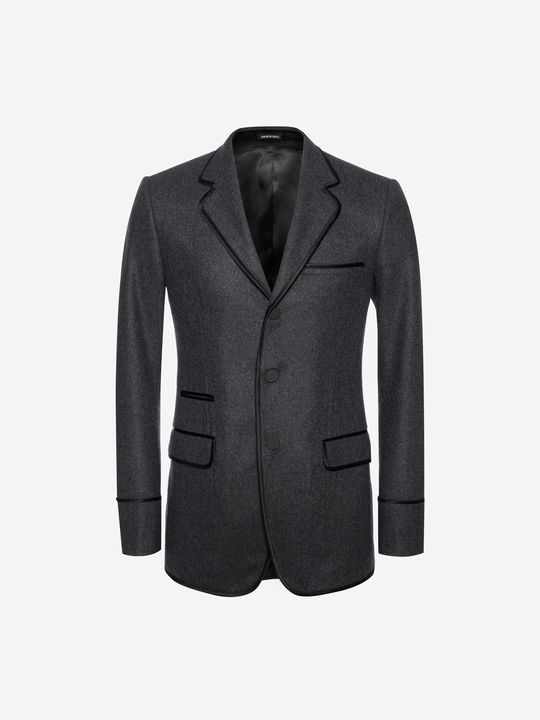 72cm/28.3" charcoal flannel jacket with a classic cut and a contrasting black satin detail on the edges, pockets and cuffs. Buttons are also covered in satin. The jacket features a three-button single-breasted fastening, one slit pocket on chest and is finished with two flap pockets.
PRINCE OF WALES FLANNEL PANTS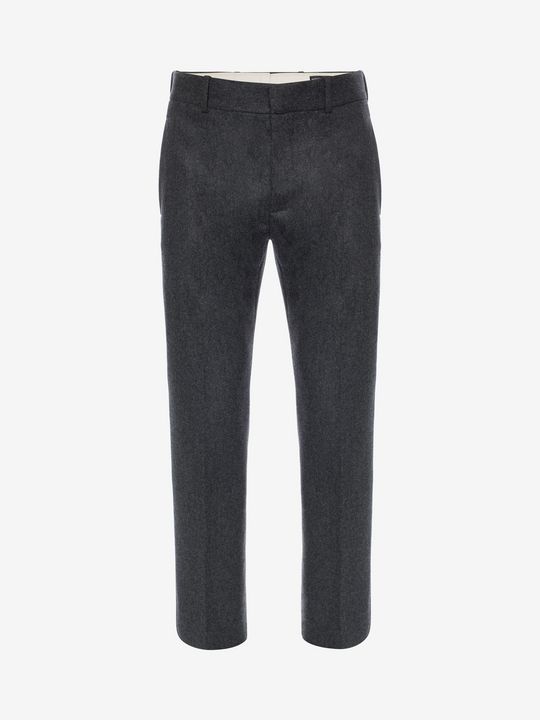 20cm/7.9" pants in gray and black Prince of Wales flannel. The pants feature a concealed button and zipper fastening and are finished with two side pockets and one slit pocket at the back.
---